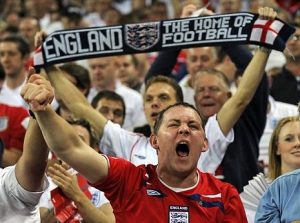 ​
Let's be honest, England's display in this year's European championships was nothing short of fucking shambolic!
No teamwork skills, no passion and a goalkeeper who was more focused on his next shampoo commercial than keeping his eye on the sodding ball! ⚽
That aside, Wales gave back a shred of diginity to the UK by making it to the last 8 and showing their best team for a long time. Bale and the boys went out of the competition with their heads held high and returned to a heroes welcome, whilst our rabble were flown home by Easyjet and publicly buggered on landing.